Lea el boletín en español aquí: http://www.culinaryunion226.org/blog/septiembre-y-octubre-en-repaso-2017
September and October were busy months! Here are just a few things your union worked on:
Grievance Victories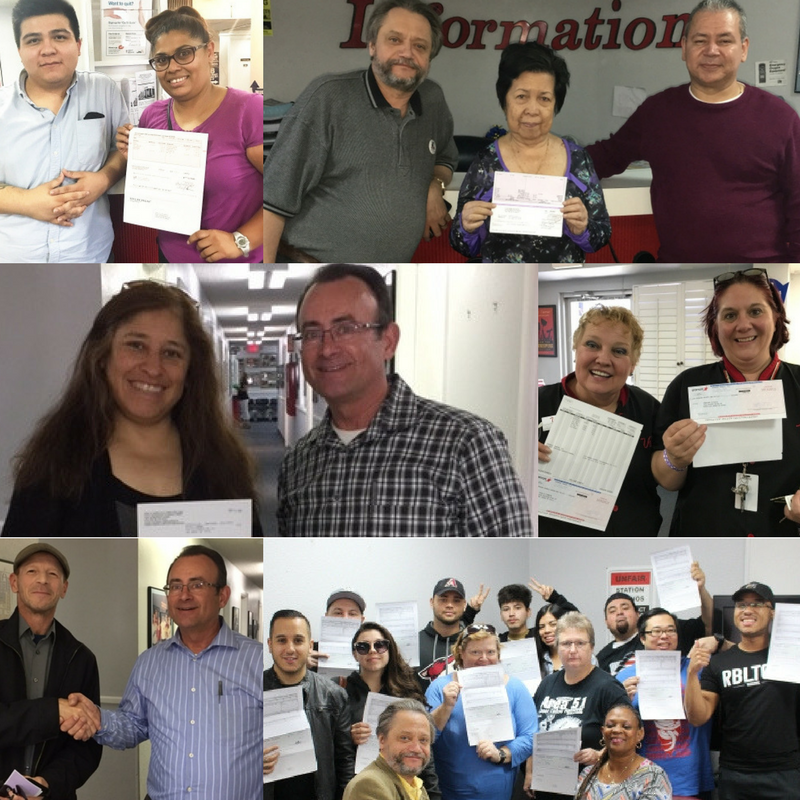 In September and October, the Culinary Union's amazing grievance department won $494.667.99 for workers! 2017 totals so far: Your grievance specialists have won over $2.1 million in back-pay and unfair layoffs/termination cases!
#DefendDACA and #ProtectTPS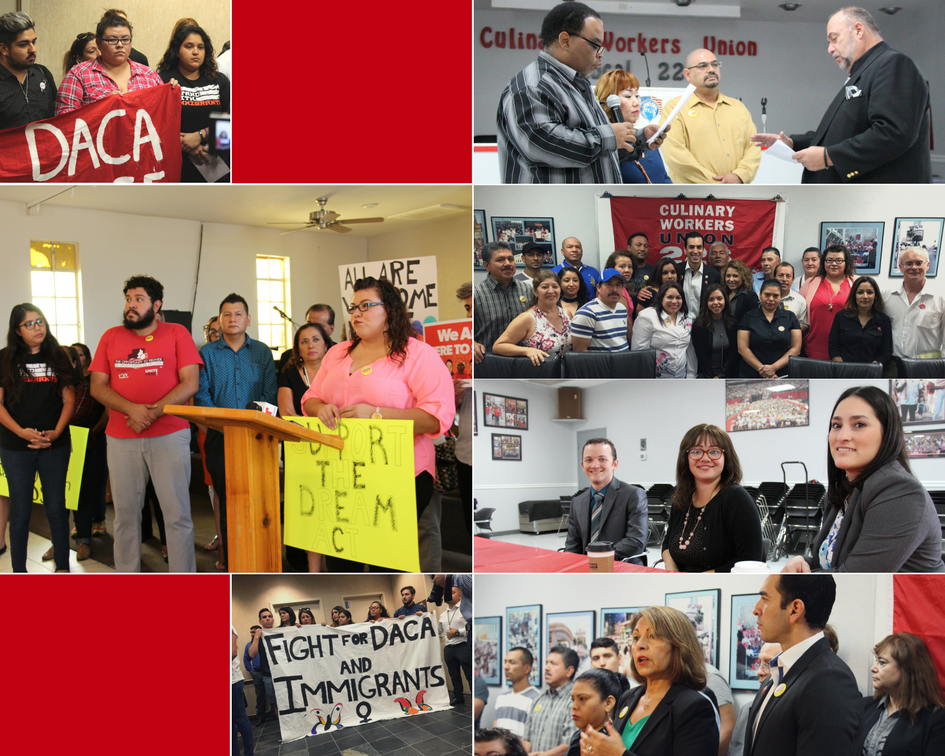 On September 5, the White House announced that Deferred Action for Childhood Arrivals (DACA) program would end - a direct attack on 800,000 young Americans.
Read Culinary Union Secretary-Treasurer Geoconda Arguello-Kline's statement regarding President Trump ending DACA: http://www.culinaryunion226.org/news/press/statement-by-geoconda-arguello-kline-regarding-president-trump-ending-daca
The Culinary Union and Congressman Ruben Kihuen also urged Senator Dean Heller and the Trump administration to extend Temporary Protected Status for immigrants. The Culinary Union also called on Las Vegas casino employers and operators to join in urging elected leaders to extend TPS to the over 5,700 Nevadan recipients.
Check out the photos on Facebook: https://www.facebook.com/media/set/?set=a.1560947120628296.1073741974.322942117762142&type=1&l=f37b6e90ae
ACTION: Tell Trump and DHS: Renew Temporary Protected Status for survivors of national crisis! Sign petition today: https://actionnetwork.org/petitions/renew-temporary-protected-status-for-victims-of-natural-disasters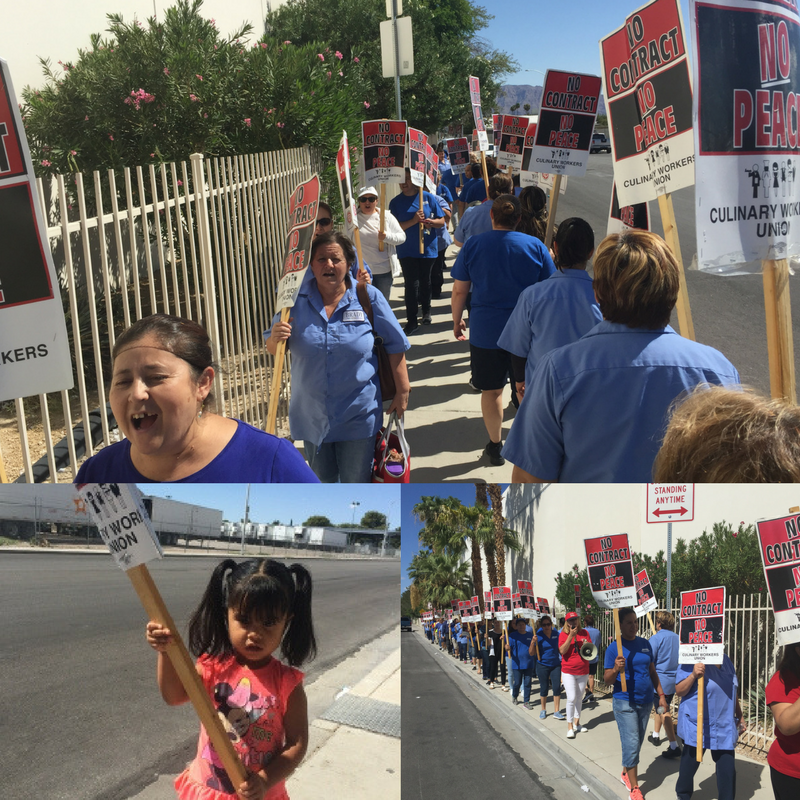 Brady workers picketed in September to show union power to the company before they began negotiations. YES, WE CAN!
Know Your Rights Training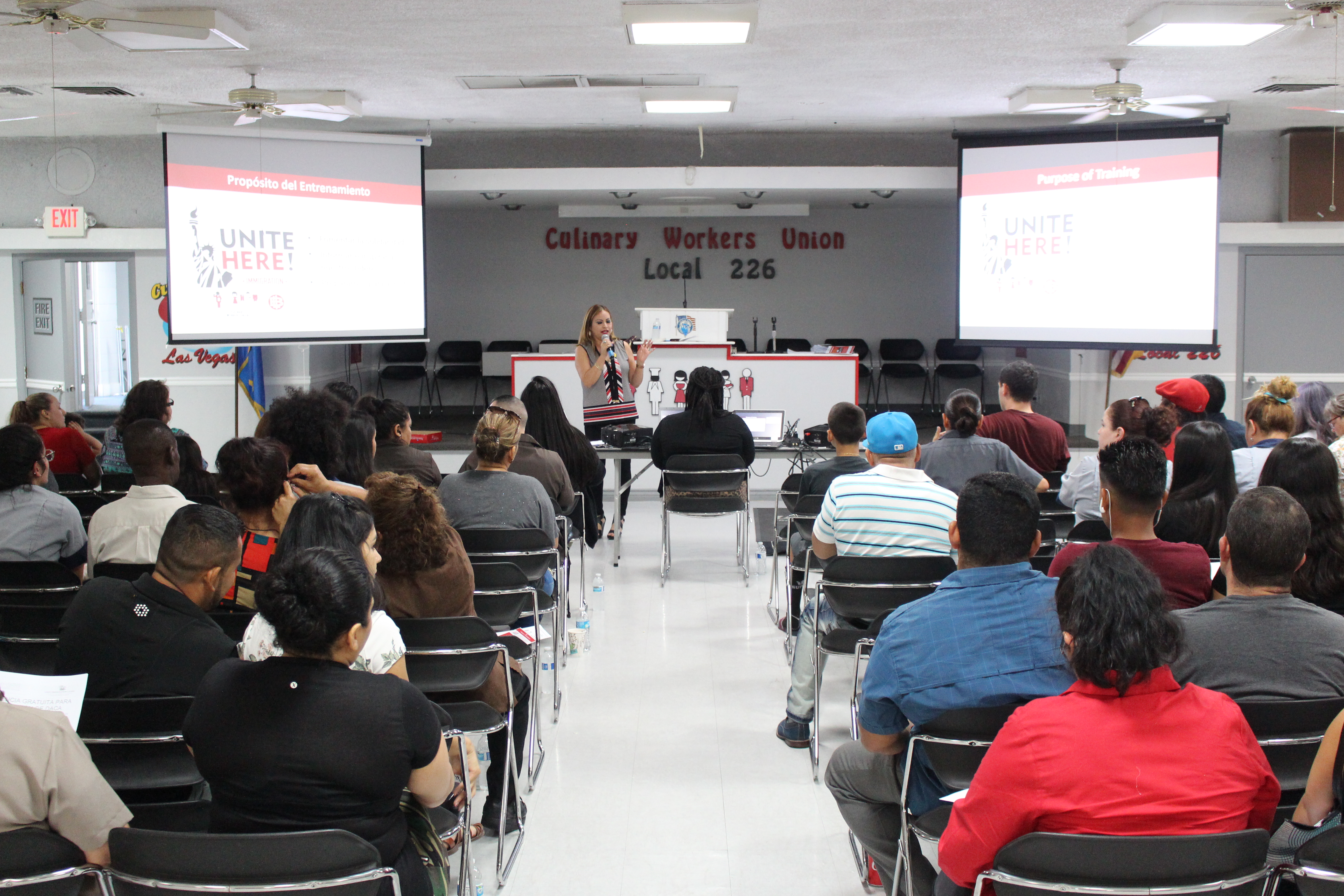 On September 13, the Culinary Union hosted a Know Your Rights training to stand with hard working families with deep ties to America. Members of the community and the Culinary Union were trained on the importance of citizenship, and what to do if Immigration Customs Enforcement (ICE) were to show up to their workplace or home.
Know Your Rights Booklet: http://www.culinaryunion226.org/blog/text/KYR2017Eng.pdf
Mass for Immigrants, Refugees, and Workers with Bishop Pepe
Culinary Union members, clergy, and the community gathered for a special Mass for Immigrants, Refugees, and Workers at the Shrine of the Most Holy Redeemer.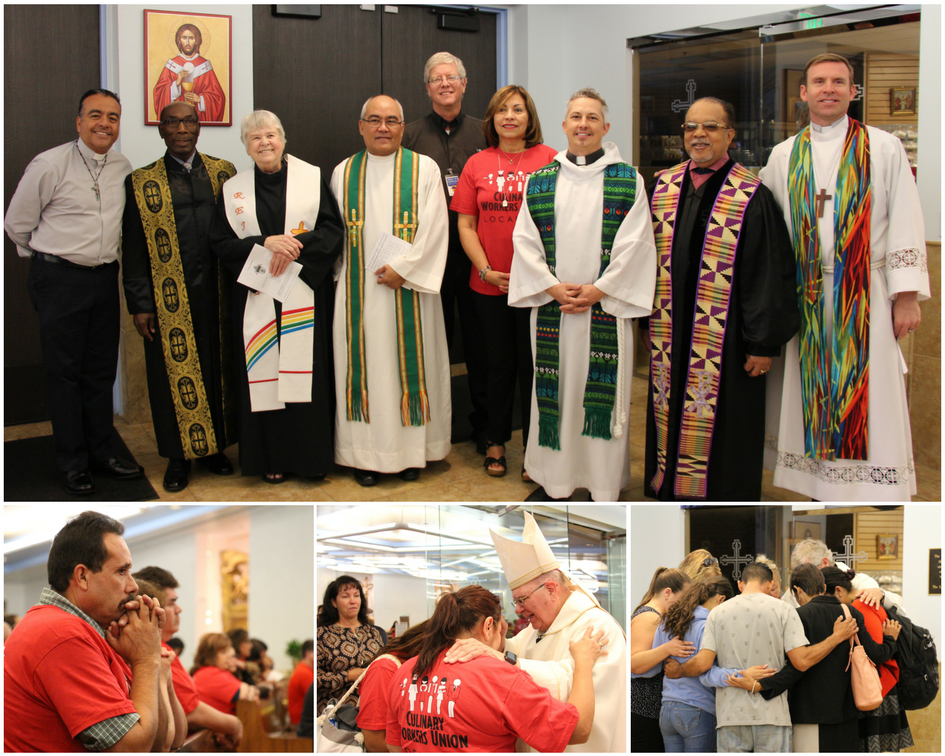 More photos from mass here: https://www.facebook.com/media/set/?set=a.1593725150683826.1073741976.322942117762142&type=1&l=dc1e6a2f3c
After the tragedy that unfolded at the Route 91 Harvest Festival on October 1, 2017, our Las Vegas community banded together to help the victims and their families. Nevadans lined up for hours to give blood, planned vigils, and organized crucial donation drives for essential supplies.
Here at the Culinary Union, organizers spent the night and morning of the attack phone-banking the 4,000 Culinary Union members who work at Mandalay Bay to make sure those affected had the support they needed. Organizers continued their outreach in employee dining rooms throughout the week, working together with the resorts to ensure workers are protected at work and safe.
Our affiliates at Culinary Academy of Las Vegas provided over 1,000 meals and water to serve first responders. The Culinary Health Center, in a rapid response to community need, offered crisis counseling to our 143,000 Culinary Health Fund participants. Harmony Healthcare, one of our mental health care providers, encouraged Culinary Health Fund participants to make appointments for crisis counseling. MGM Resorts International also provided support to employees and guests who were affected.
On October 9, 2017, members of the Culinary Union gathered for a Service for Workers. Workers and community members joined together for a night of worship and fellowship in remembrance of those who lost their lives in the tragic mass shooting at the Route 91 Harvest Festival.
If you need support or counseling, please do not hesitate to contact Harmony Healthcare at (702) 251-000 for an appointment.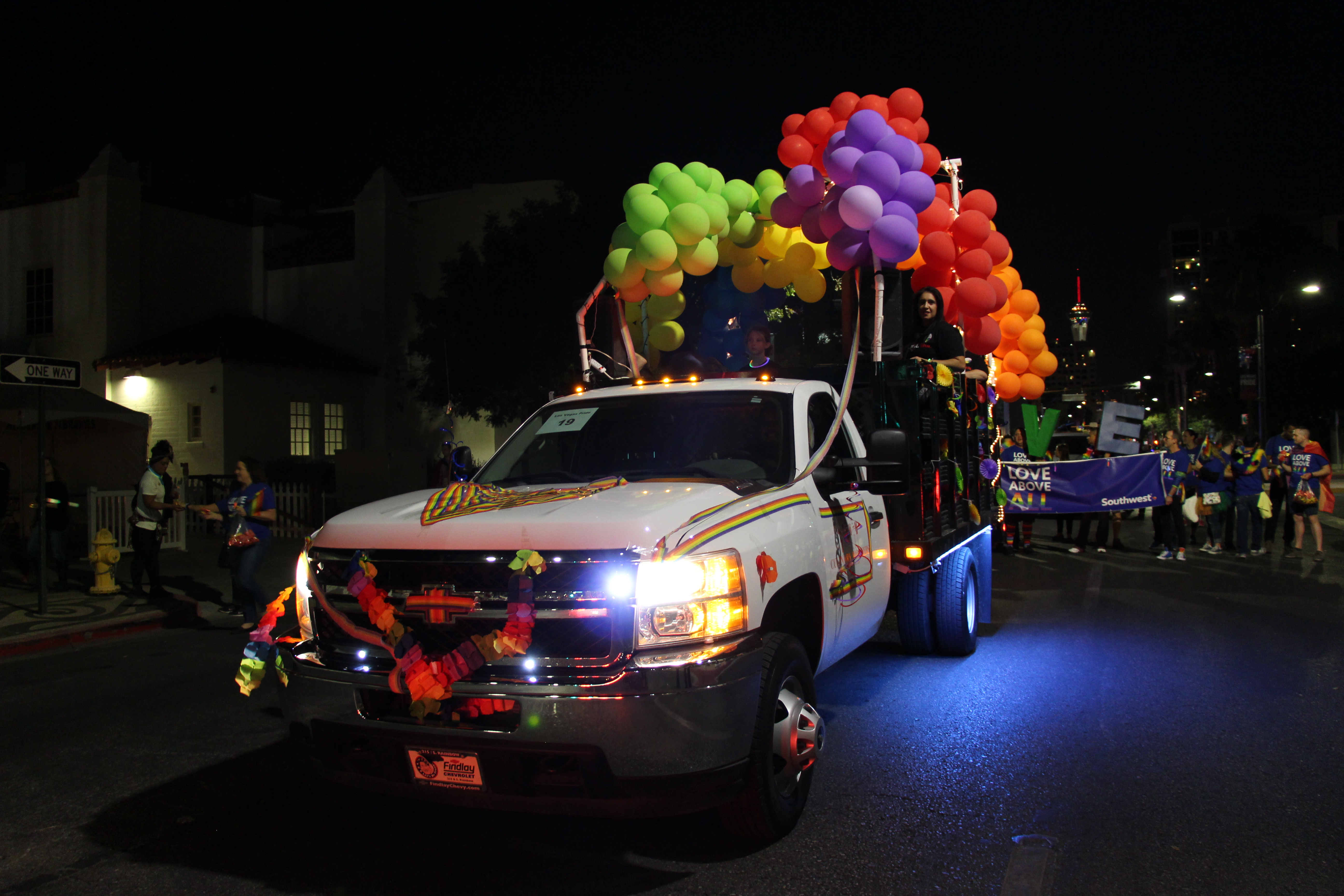 On October 20, 2017, Culinary Union members and staff participated in the Las Vegas PRIDE Parade. The Culinary Union has has built a strong coalition between Labor and LGBTQIA+.
Text "LGBT" to 877-877 to join the Culinary Union's LGBTQIA+ Committee.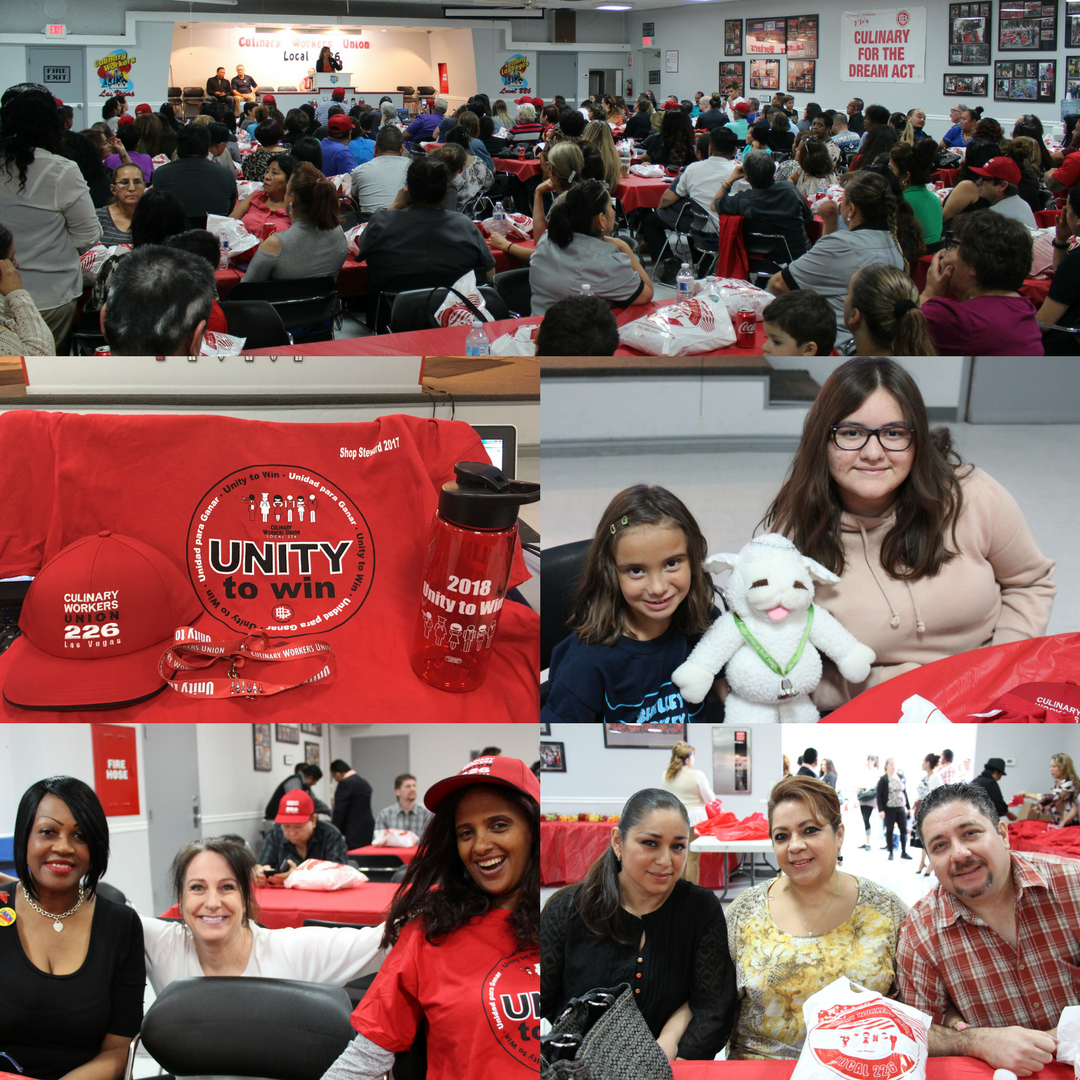 Hundreds of Culinary Union shop stewards celebrated their graduation with a party and brand new 2018 swag. During the training, shop stewards learned about their union's 82-year-history and how to fight in unity to win good contracts in 2018.
UNION UPDATES
HMS Host airport workers ratified their contract!
Workers will continue to have the best Culinary Health care, fair wages, and job security. Congratulations to the HMS Host workers!
325 workers at the Mandarin Oriental chose to unionize with the Culinary and Bartenders Unions.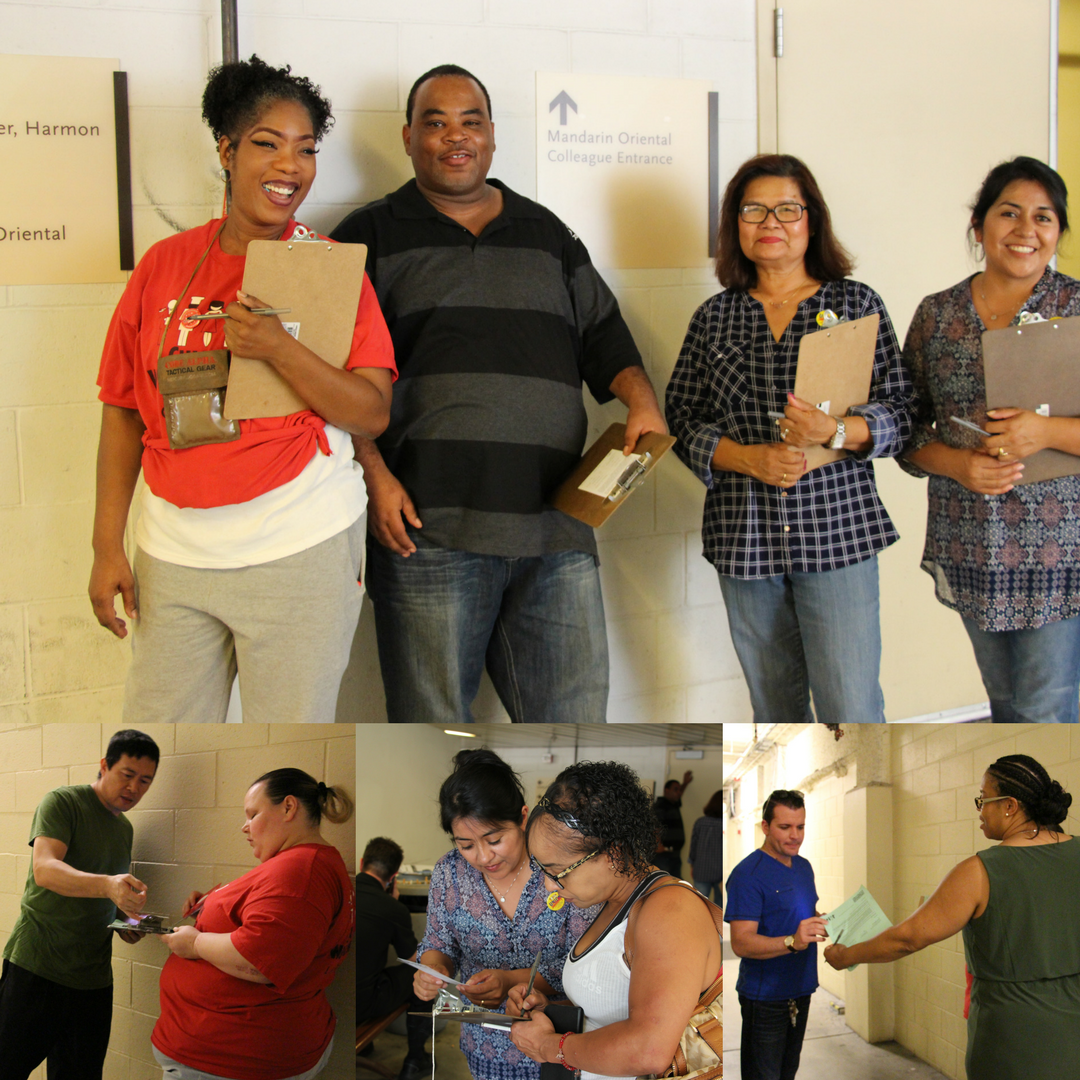 Negotiations are underway. Congratulations to our newest brothers and sisters at the Mandarin Oriental. Yes, we did!
Did you know? Workers at the Golden Gate have a new contract, including their largest wage increases in 15 years! Congratulations Golden Gate workers!
Over 110 Monte Carlo food and beverage workers trained for 3 weeks at the Culinary Union and 95% of workers were able to get back to work at the new restaurant Primrose.
Coming up in November
Grand Sierra (Reno): The negotiating committee has been meeting, the next negotiation with the company will be on November 1.

ACTION: November 9, 2017 at 5pm - We are #VegasSTRONG. Join your Culinary Union family in front of Caesars Palace. We will walk together in unity and strength on the Las Vegas Strip. We will not live in fear. This is our home.
RSVP on Facebook: https://www.facebook.com/events/486627541713062
Culinary Union members: Please donate to help Culinary and Bartenders Union workers and their families who were affected by the tragic events of Oct. 1 and need immediate financial assistance.
Thank you for your love and generosity. We stand united in strength, and we will move forward together.
All the funds raised will be disbursed to those injured during the tragic events of Oct. 1 who were either represented by the Local Joint Executive Board of Las Vegas (Culinary Workers Union Local 226 or Bartenders Union Local 165) or the immediate family members of those represented by the Local Joint Executive Board of Las Vegas.
Donate online: https://app.moonclerk.com/pay/72pfr7i5gfi6
Blood Drive: Tuesday, November 28th at the Culinary Union – More details coming soon!