Other Benefits
The Smith Center
10-25% discount offer to all members of the Culinary Union.
Broadway Series / other productions not on discount list: Groups of 10 or more are eligible for waiver of additional fees.
Use "PPCUL" as promo code online, at the box office or call 702-749-2000.

30-Day Bus Pass
Union members can get a 30-day bus pass at a discounted rate at the Cashier's Office at the Union. Sorry cash only, no checks or credit cards. For more information, please call (702) 385-2131.
Union Plus Benefits for Culinary Members
Discounted services & benefits from the AFL-CIO's Union Plus Program. Because you are a member or retiree of the Culinary Union, you and your family are automatically eligible for Union Plus benefits. Visit their website.
Discount Theme Park Tickets
Tickets may be purchased at the Culinary Union. Sorry cash only, no credit cards or checks.
Legoland

You can purchase the Culinary Union discount tickets to LEGOLAND directly by clicking on the image below: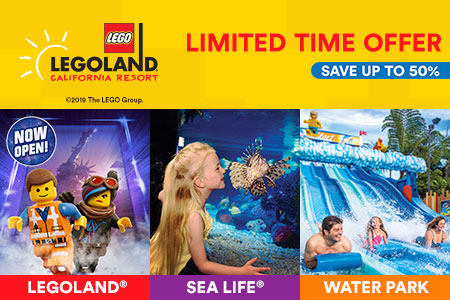 California Academy of Sciences
Purchase discount tickets to the California Academy of Sciences in San Francisco.
Save up to 15%: https://www.calacademy.org/important-e-tickets-update
Enter sales code first: Culinary
Sales code is space and case sensitive.

Wet'n'Wild Las Vegas
Use promotion code "Culinary" when booking online for discounted tickets.
Knott's Berry Farm
Click here for the member benefits link.