Culinary Academy of Las Vegas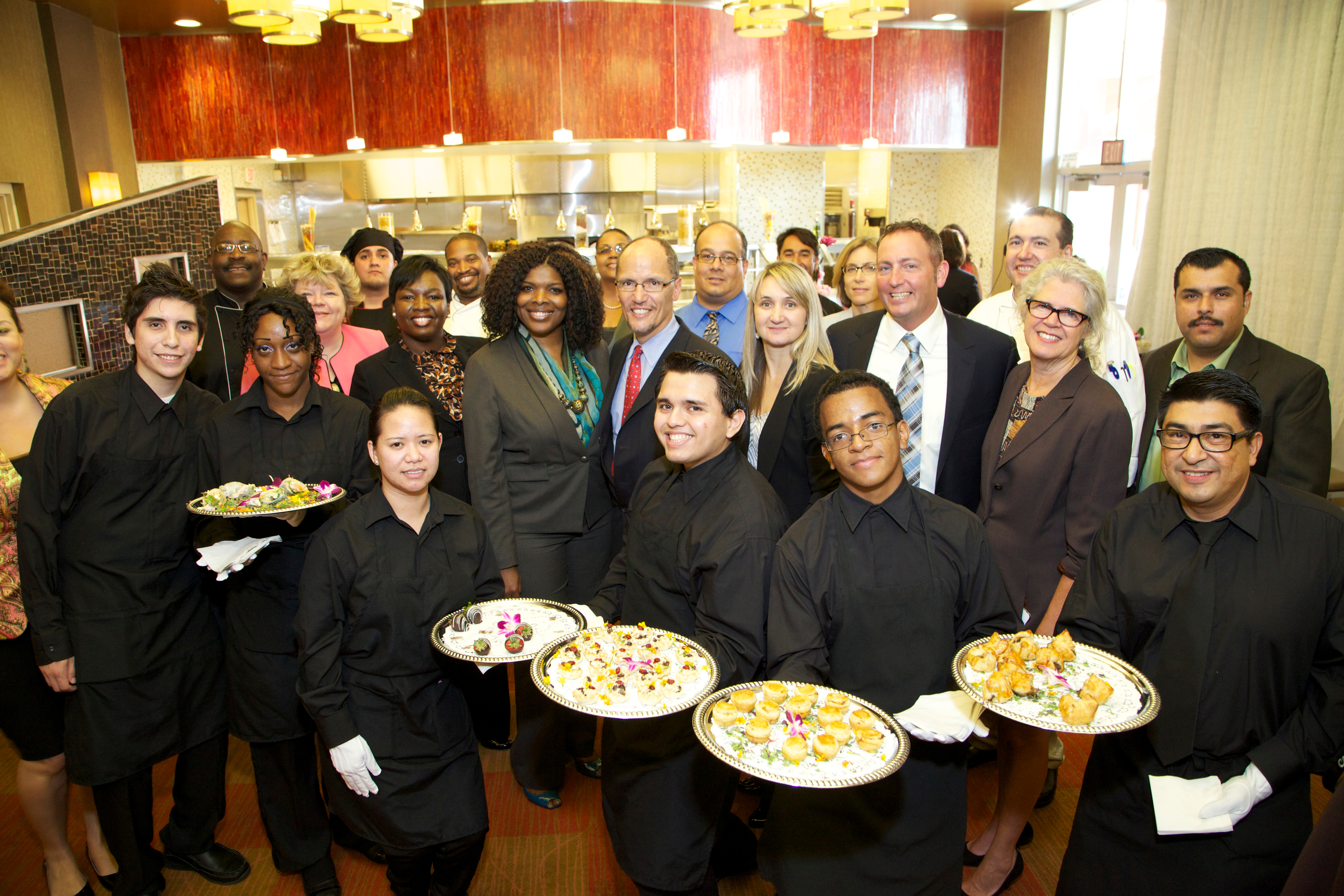 The Culinary Academy of Las Vegas provides free hospitality training to current qualified workers, as part of their union benefits, at participating properties. Flexible scheduling enables people to complete the training while working, refreshing and upgrading their skills to advance in their careers. The 12 classes are: baker's helper, bar apprentice, bar porter, bus person, food server, fountain worker, guest room attendant, house person utility, professional cook, sommelier, steward, and wine server. As a labor-management trust, the nonprofit Culinary Academy has invaluable partnerships with the Culinary Union 226, Bartenders Union 165, and 28 premiere properties on the Las Vegas Strip.
Location
710 W. Lake Mead Blvd
Las Vegas, NV
Call: 702-924-2100
Student Services: 702-924-2105
visit Culinary Academy website
Hours
Monday - Friday 8 a.m.-5 p.m.