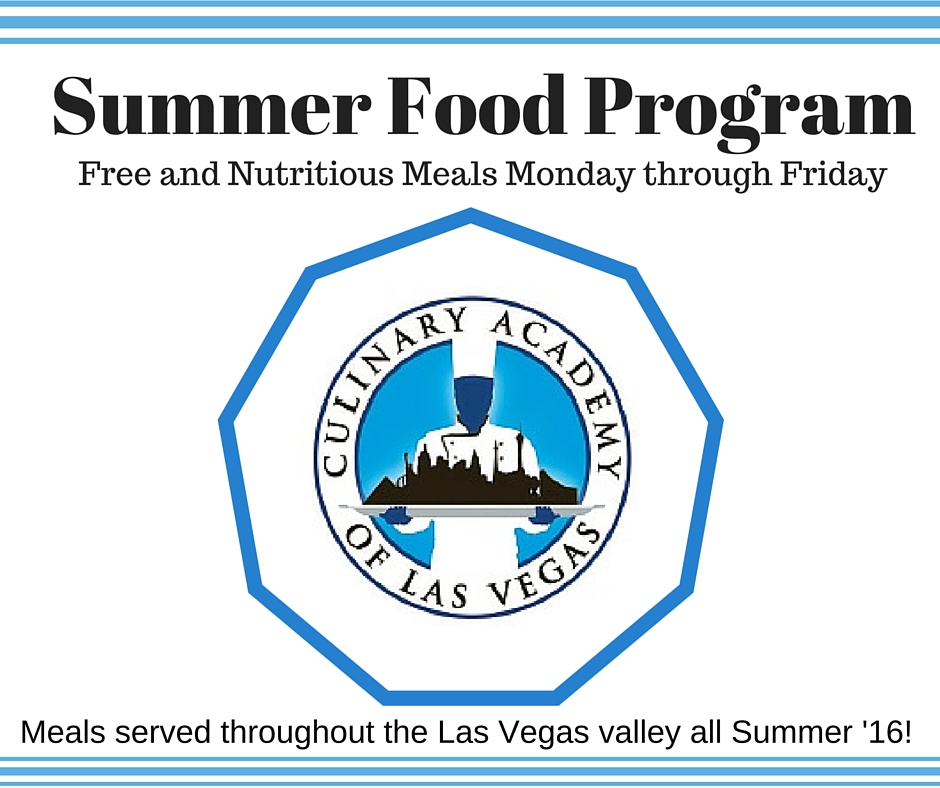 The Culinary Academy of Las Vegas (CALV) is back at it again with the 2016 Summer Food Service Program.
Meals will be provided to youth ages 2 to 18 living in low-income areas by CALV and other community partners through a federally funded program administered by Nevada's Department of Agriculture.
CALV has participated in the Summer Food Service program for 15 years, providing meals to the community during a time of year when food can be scarce in many households. Access to meals during the summer through the Summer Food Program allows youth in the community to avoid the crisis of food insecurity.
Last summer, CALV prepared nearly 44,000 meals and delivered them to 29 sites, and will be providing free and nutritious meals to youth Monday through Friday at CALV. Meals can also be found all over the Las Vegas valley through numerous organizations involved in the Summer Food Service Program, including various churches, libraries, shopping centers, and schools.
Find the location nearest you: