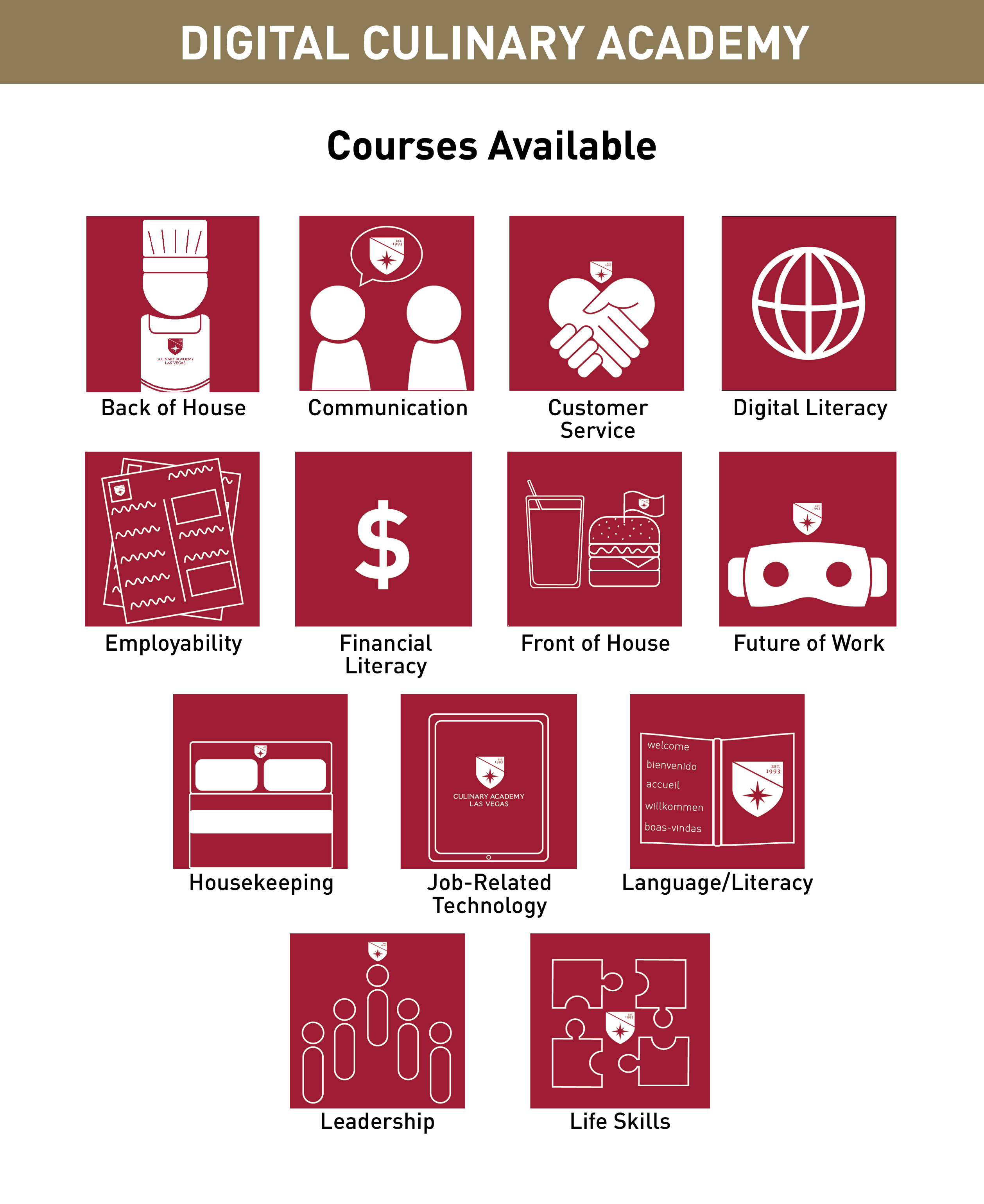 Technology is coming. The Culinary Academy is here to help! To stay trained and get ahead you can now take Culinary Academy classes on your phone or computer.
Improve your digital and computer skills. Take the course to help find that job. Take advantage of your benefits and enroll for free!
Enroll today with the Digital Culinary Academy: https://forms.theculinaryacademy.org/211656835184865
--------
La Tecnología se acerca. ¡La Academia Culinaria está aquí para ayudar! Para mantenerse capacitado y estar adelantado en sus habilidades usted puede ya tomar clases de La Academia Culinaria en su teléfono o computadora.
Mejore sus habilidades de computación y tecnología. Tome el curso que le ayudara encontrar trabajo. ¡Tomo ventaja de sus beneficios e inscríbase, inscripciones gratuitas!
*¡El portal de clases en español llegará pronto! Le enviaremos un mensaje de texto en cuanto esté listo.