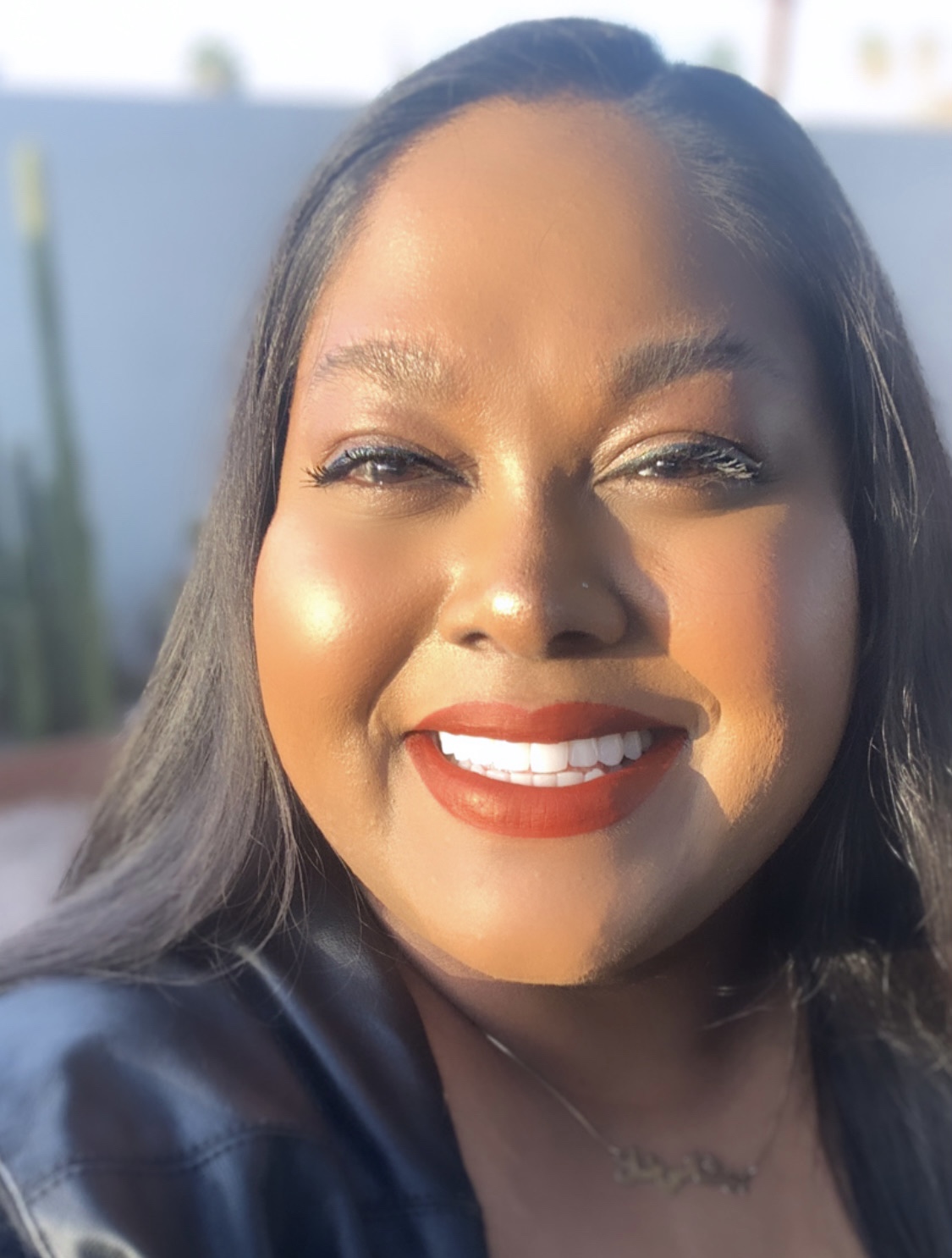 Bethany Khan is the Director of Communications & Digital Strategy at the Culinary Union. She uses strategic communications, technology, data, and digital strategy to support working families in Nevada.
Bethany is a first-generation daughter of immigrants who overcame many struggles to make sure she had opportunities they never had. Bethany's great-grandmother was an indentured worker from India and both of Bethany's parents were born in Guyana and were young immigrants in the United States of America and undocumented workers until 1986. Because of her ancestor's sacrifices, Bethany was the first in her family of 10 to go to college and graduate with a bachelor's degree.
Bethany graduated with a bachelor's degree in journalism from the University of Minnesota and has used those skills to fight for justice. Bethany has immediate family members who are undocumented and works with the Culinary Union fighting for comprehensive worker-centered immigration reform. As spokeswoman for Nevada's largest union and immigrant organization, Bethany is proud to use her digital and strategic communication skills to support workers in Nevada.
The Culinary Union, Nevada's largest union and immigrant organization, has improved the lives of over 800,000 Nevada hospitality workers and their families with middle-class union wages and good benefits. In 87 years, the Culinary Union has become an essential economic institution and a strong political force in the Battle Born State.
In the past 10 years, Bethany's communications and digital strategy has played a major role in the Culinary Union's campaign, organizing, and electoral work, especially in the last presidential election to defeat Trump.
The Culinary Union delivered Nevada for Joe Biden and Kamala Harris, and Bethany ran a comprehensive strategic communications program to support the largest political effort in state, which included 1.9 million emails and texts, completely in-house polling, digital persuasion social media ads targeting Nevada voters, "Trump Lies" video ads with over 11.4 million views via UNITE HERE's Take Back 2020 PAC, and uplifted the stories of workers who are fighting to take back their country. In 2020, the Culinary Union, under Bethany's leadership and direction, had over $625 million unique earned-media stories uplifting directly impacted and frontline essential hospitality workers' voices that were featured in international, national, and local media markets.
Awards, recognitions, and nominations: Bethany was honored as a Trailblazer at the Asian Community Development Council's InspirAsian Gala in 2021, distinguished as a "40 under 40" award recipient at the American Association of Political Consultants in 2018, recognized on the National Association of Asian Pacifics in Politics & Public Affairs "40 under 40 List" in 2018, was named one of Vegas INC's "Women to Watch" in 2016, was nominated as a High Tech Woman of the Year in 2015 in the Vegas Women Tech Awards, and was proudly a World Food Championships Judge in 2014.
Previous leadership roles Bethany has served: The Planned Parenthood Nevada Board, The Corporation for Public Broadcasting's "Path to the Future" National Advisory Group, Nevada Coalition to End Domestic and Sexual Violence, and University of Nevada Las Vegas (UNLV) Latinx Advisory Board.
Bethany currently serves as a member on: The Progressive Leadership Alliance of Nevada (Board Chair), Nevada Housing Justice Alliance, University of Nevada Las Vegas (UNLV) AAPI Voices Advisory Board, UNLV Immigration Clinic Community Advisory Committee, and the Las Vegas Sun's Community Editorial Review Board, where she represents the Culinary Union, 60,000 hospitality workers, and issues important to working families.