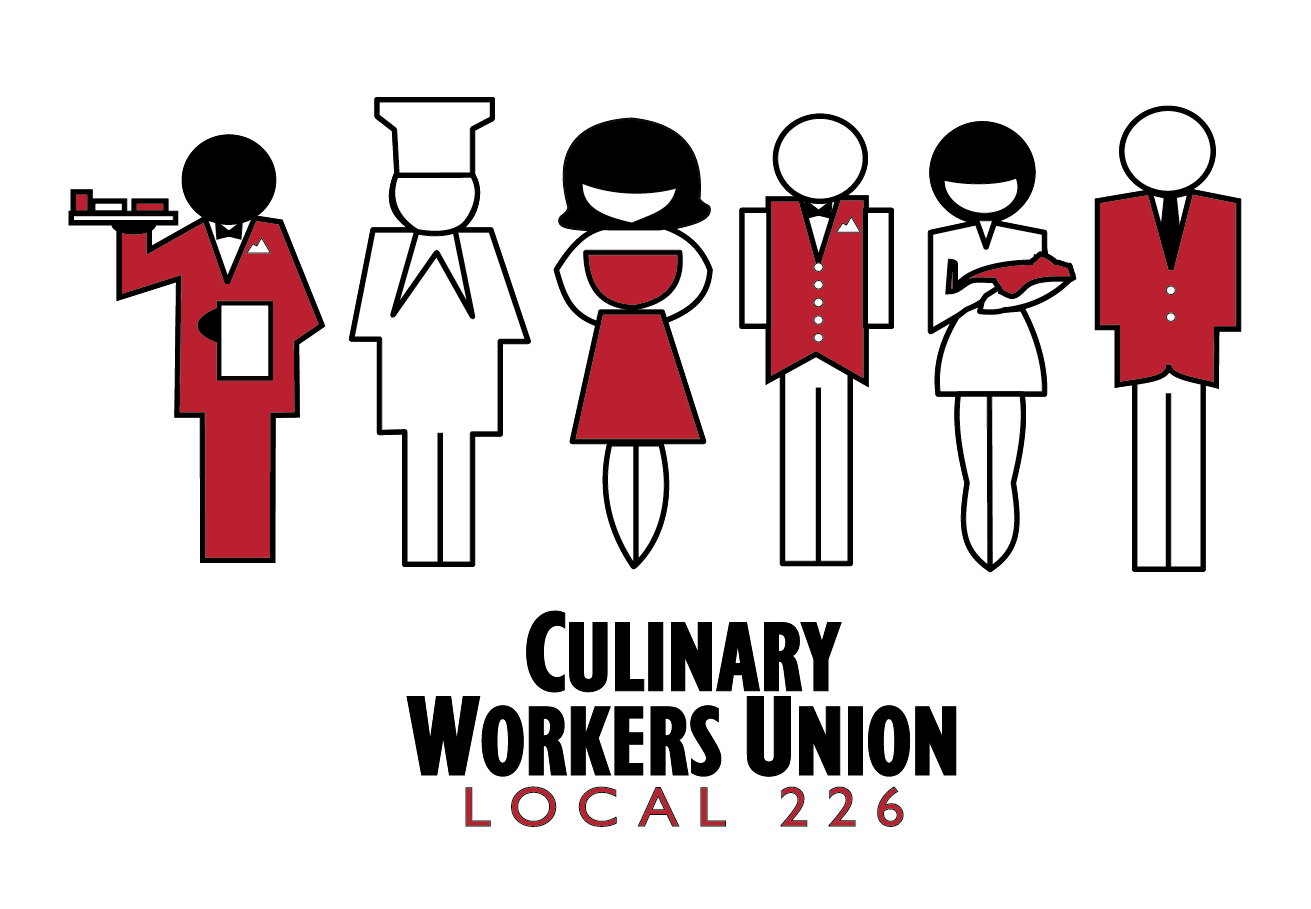 FOR PLANNING PURPOSES FOR:
Thursday, March 27, 2019
MEDIA CONTACT:
Bethany Khan: bkhan@culinaryunion226.org ▪ (702) 387-7088
Michelle Feldman: mfeldman@innocenceproject.org ▪ (516) 557-6650
** MEDIA ADVISORY **

Advocates launch diverse coalition to fight for justice for the wrongfully convicted in Nevada
"Nevada Coalition for the Wrongfully Convicted" will fight to pass two bills that will fix Nevada's laws, which are among the worst for the wrongfully convicted in the country.
CARSON CITY, NV - A diverse coalition of civil rights, criminal justice reform advocates, faith-based groups, labor unions, and political advocacy groups are announcing the launch of the "Nevada Coalition for the Wrongfully Convicted" on March 27, 2019.
The Coalition's primary purpose is to lobby and advocate for the passage of bill AB 356 (Assemblyman William McCurdy).
"The Culinary Union is proud to join Nevada Coalition for the Wrongfully Convicted and fight to change Nevada's draconian criminal justice laws," said Geoconda Argüello-Kline, Secretary-Treasurer of the Culinary Union. "It is shameful that Nevada is only one of five states that has a timeline on presenting non-DNA evidence for the wrongfully convicted, and our union is willing to fight with this coalition to change this law for once and for all."
Presently, the only states other than Nevada that have such a time limit are Arkansas, Idaho, Louisiana, and New Hampshire
Additionally, the Coalition will be advocating for AB 267 (Assemblyman Steve Yeager), which would create a law that would allow Nevada to compensate those who have been wrongfully convicted.
"All over the country, many states realize that those who have had years taken unjustly from their lives deserve to be compensated for those injustices," said Geoconda Argüello-Kline, Secretary-Treasurer of the Culinary Union. "Together with the Nevada Coalition for the Wrongfully Convicted, the Culinary Union will work tirelessly this legislative session to ensure our outdated state laws change, and those who are wrongfully incarcerated for crimes they didn't commit are entitled to modest compensation from the state."
On Thursday, March 27, 2019, Coalition members will be testifying in support of those bills at 8am Pacific at the Nevada State Capital in Carson City.
WHO: Members of the Nevada Coalition for the Wrongfully Convicted include:
Demarlo Berry, a Nevada man who was wrongfully convicted and spent 22 years in prison for a crime he did not commit. He was exonerated for the crime in 2017. However, because of Nevada's two-year ban on non-DNA evidence, he spent 3 years in prison after evidence was found that he did not commit the murder, and was only released from prison when his lawyers successfully argued his constitutional rights were being violated.
The Rocky Mountain Innocence Center
Culinary Union
Justice Michael Cherry, who is the former Chief Justice of the Nevada Supreme Court
ACLU Nevada
Progressive Leadership Alliance of Nevada (PLAN)
Rev. Ralph Williamson, Senior Pastor of First African Methodist Episcopal Church Las Vegas
WHEN: March 27, 2019 (8am hearing)
WHERE: The Nevada State Capitol, 101 North Carson Street, Carson City, NV
WHY: Nevada's laws on factual innocence and exoneree compensation are among the worst in the nation. This diverse coalition is fighting back to bring justice to Nevadans who were wrongfully convicted for crimes.
###
--
ABOUT THE CULINARY UNION:
Culinary Workers Union Local 226 and Bartenders Union Local 165, Nevada affiliates of UNITE HERE, represent 60,000 workers in Las Vegas and Reno, including at most of the casino resorts on the Las Vegas Strip and in Downtown Las Vegas. UNITE HERE represents 280,000 workers in gaming, hotel, and food service industries in North America.
The Culinary Union has a diverse membership -- approximately 55% women, 54% Latinx, 19% White, 15% Asian, 10% Black, and less than 1% Indigenous Peoples — and consists of guest room attendants, cocktail and food servers, porters, bellmen, cooks, bartenders, laundry and kitchen workers. The Culinary Union has been fighting for fair wages, job security, and good health benefits for workers in Nevada for 84 years.