FOR IMMEDIATE RELEASE:
Thursday, May 25, 2023
MEDIA CONTACT:
Bethany Khan: bkhan@culinaryunion226.org ▪ (702) 387-7088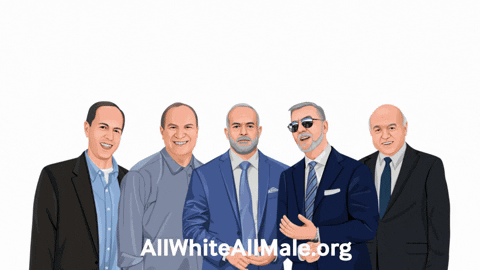 Culinary Union launches "AllWhiteAllMale.org" about Red Rock Resorts Inc.'s outlier status in Nevada
Shareholder vote on board diversity report set for June
Las Vegas, NV – The Culinary Union has launched a new website about Red Rock Resorts Inc.'s status as the only all white, all male board among Nevada publicly traded gaming companies: AllWhiteAllMale.org
The same five white men have served on the Red Rock Resort board since its IPO in 2016 with its three independent directors serving the board of Red Rock Resorts' predecessor company since 2011. On June 8 shareholders of Red Rock Resorts will vote on a proposal by the trustee of The City of Philadelphia Public Employees Retirement System ("PhilaPERS") to have Red Rock Resorts Inc. board report on steps to enhance board diversity.
"A diverse board is the standard in Nevada, so we'd like to know how many women, Black, Indigenous, and people of color the all-white and all-male board at Red Rock Resorts has recommended for nomination since its Initial Public Offering (IPO)?" said Bethany Khan, spokeswoman for the Culinary Union. "Is it zero?"
The first purpose of Red Rock Resorts' Nominating and Corporate Governance Committee charter is the identification, screening, review, and recommendation of qualified individuals for the board.
The PhilaPERS shareholder proposal says that asset managers, including the world's largest—BlackRock, Fidelity Investments, State Street Global Advisors, and Vanguard—increasingly vote against directors and support shareholder proposals on board diversity at companies deemed to be making insufficient progress. Blackrock Inc. and Vanguard Group Inc. are Red Rock Resorts shareholders as of March 2023.
Goldman Sachs, an IPO underwriter for Red Rock Resorts, won't take companies public these days without a diverse board. Goldman's CEO said in 2020 that "since 2016, US companies that have gone public with at least one female board director outperformed companies that do not, one year post-IPO."
—
ABOUT CULINARY UNION:
Culinary Workers Union Local 226 and Bartenders Union Local 165, Nevada affiliates of UxNITE HERE, represent 60,000 workers in Las Vegas and Reno, including at most of the casino resorts on the Las Vegas Strip and in Downtown Las Vegas. UNITE HERE represents 300,000 workers in gaming, hotel, and food service industries in North America.
The Culinary Union, through the Culinary Health Fund, is one of the largest healthcare consumers in the state. The Culinary Health Fund is sponsored by the Culinary Union and Las Vegas-area employers. It provides health insurance coverage for over 145,000 Nevadans, the Culinary Union's members and their dependents.
The Culinary Union is Nevada's largest Latinx/Black/AAPI/immigrant organization with members who come from 178 countries and speak over 40 different languages. We are proud to have helped over 18,000 immigrants become American citizens and new voters since 2001 through our affiliate, The Citizenship Project.
The Culinary Union has a diverse membership which is 55% women and 45% immigrants. The demographics of Culinary Union members are approximately: 54% Latinx, 18% white, 15% Asian, 12% Black, and less than 1% Indigenous Peoples.
Culinary Union members work as: Guest room attendants, cocktail and food servers, porters, bellmen, cooks, bartenders, laundry and kitchen workers. The Culinary Union has been fighting and winning for working families in Nevada for 88 years.
CulinaryUnion226.org / @Culinary226
###