MEDIA ADVISORY FOR:
Friday, May 29th at 5pm pacific
MEDIA CONTACT:
Bethany Khan: bkhan@culinaryunion226.org ▪ (702) 387-7088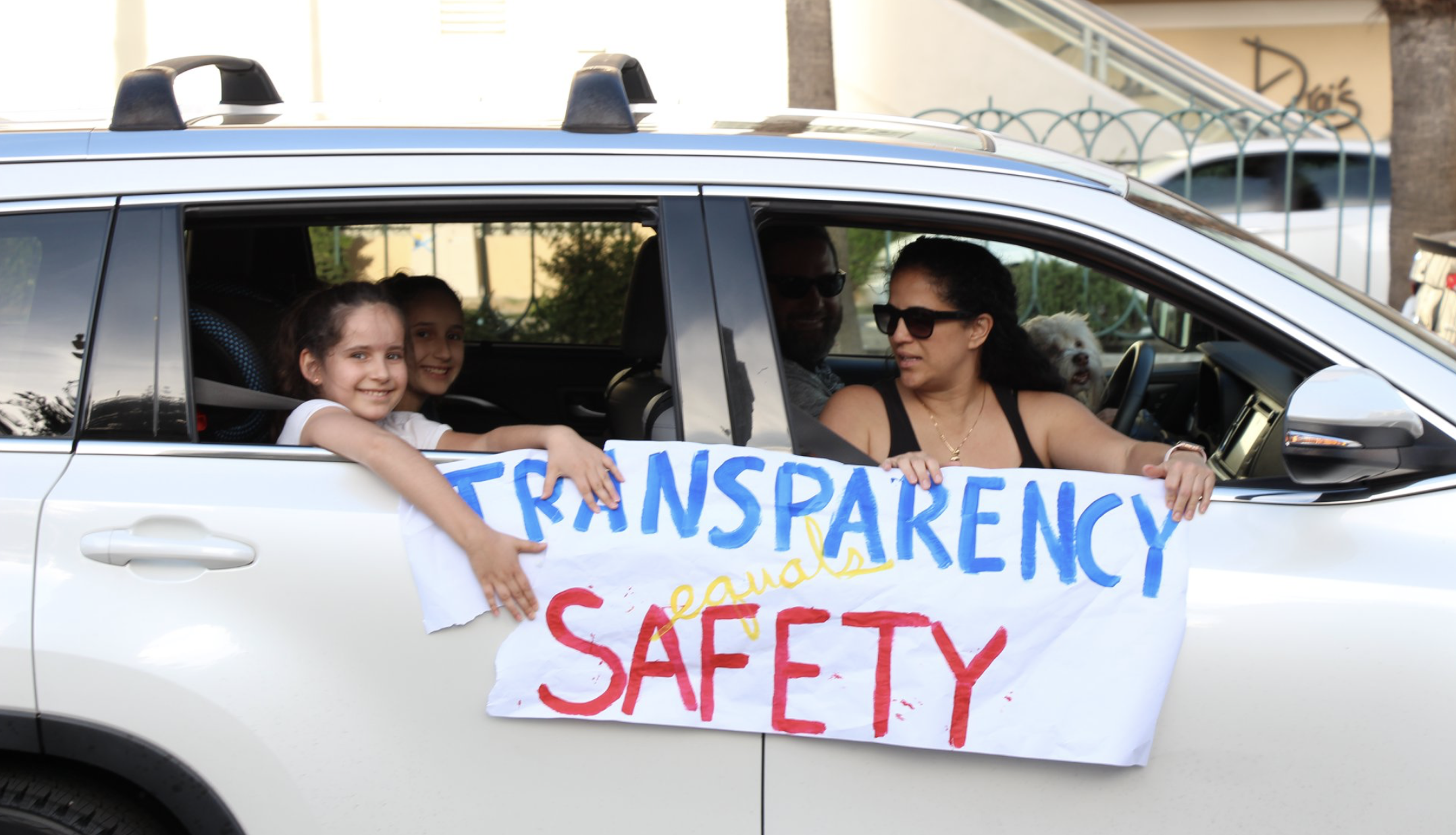 Culinary Union to host a car caravan on Las Vegas Strip and demand safety and transparency as Nevada casinos prepare to open
Las Vegas, NV - Thousands of Culinary Union members, who are demanding that casinos share their full re-opening plans and implement strong worker and visitor protections, to car caravan on the Las Vegas Strip.
WHEN: Friday, May 29th, 2020 at 5pm Pacific
WHERE: Las Vegas Strip: Las Vegas Boulevard
WHY:
The Culinary Union is demanding safety and transparency as Nevada casino resorts prepare to reopen. Culinary Union members and other casino workers will become frontline workers as they interact with guests daily and frequently.
Workers will also be placed in a role where they will be responsible for helping to prevent the spread of COVID-19 by implementing enhanced cleaning and disinfection protocols as well as monitoring guest behavior with respect to social distancing. This work on the frontline will not be done by the billionaire owners, CEOs, CFOs, or hedge fund investors who are going to profit from these casinos.
To protect casino workers on the frontline against COVID-19, we need to give them all the tools they need and the Culinary Union is demanding the highest standard of public health and safety protections. Two things are crucial: 1) Transparency from casinos as to how they will prevent the spread of COVID-19. 2) The Culinary Union believes the Gaming Control Board should adopt our public health guidelines as the minimum standard for casino operations during the COVID-19 pandemic.
Workers' lives depend on a uniform mandate from Governor Sisolak throughout Nevada to protect workers and hospitality industry. The idea that each gaming company can come up with their own plans, keep those plans secret, and hope that one bad employer doesn't harm workers and the entire industry is a potential disaster. The Culinary Union is not going to allow that. Workers' lives are at risk. So far, 15 Culinary Union members and members of their families have passed away due to COVID-19. We need to do everything we can to prevent any more.
The Culinary Union calls on Governor Sisolak to use his authority to mandate a uniform health and safety protocol based on the worker-centered proposals the Culinary Union proposed immediately, and to require each gaming company to post their detailed safety guidelines for the public to see.
Culinary Union's proposal regarding public health guidelines:
*Prevention: This includes testing of workers for the virus and antibodies and screening both workers and guests on entry (temperature checks), as well as reducing the number of surfaces that are touched by multiple people.
*Protection: PPE should be made widely available to workers and guests alike. Also, steps should be taken to maintain appropriate distancing among guests and workers in each facility.
*Enhanced cleaning: More frequent and more intensive cleaning of all surfaces will be necessary. So too will ensuring that workers have the appropriate training and sufficient time to follow cleaning protocols.
*Implementation and enforcement: These guidelines will require detailed protocols unique to each gaming facility. Clear lines of authority, accountability, and monitoring must be established. To ensure that workers have a voice in ongoing implementation and enforcement, joint labor-management health and safety committees should be created.
Click here to see the full list of guidelines:
https://www.culinaryunion226.org/news/press/body/2020-05-05-Culinary-Union-public-health-guidelinesFINAL.pdf
Spanish: https://www.culinaryunion226.org/news/press/body/2020-05-05-Culinary-Union-public-health-guidelines-SpanishFINAL.pdf
—
ABOUT CULINARY UNION:
Culinary Workers Union Local 226 and Bartenders Union Local 165, Nevada affiliates of UNITE HERE, represent 60,000 workers in Las Vegas and Reno, including at most of the casino resorts on the Las Vegas Strip and in Downtown Las Vegas. UNITE HERE represents 300,000 workers in gaming, hotel, and food service industries in North America.
The Culinary Union, through the Culinary Health Fund, is one of the largest healthcare consumers in the state. The Culinary Health Fund is sponsored by the Culinary Union and Las Vegas-area employers. It provides health insurance coverage for over 145,000 Nevadans, the Culinary Union's members and their dependents.
The Culinary Union is Nevada's largest immigrant organization with members who come from 178 countries and speak over 40 different languages. We are proud to have helped over 18,000 immigrants become American citizens and new voters since 2001 through our affiliate, The Citizenship Project.
The Culinary Union has a diverse membership -- approximately 55% women, 54% Latinx, 19% White, 15% Asian, 10% Black, and less than 1% Indigenous Peoples — and consists of guest room attendants, cocktail and food servers, porters, bellmen, cooks, bartenders, laundry and kitchen workers. The Culinary Union has been fighting for fair wages, job security, and good health benefits for workers in Nevada for 85 years.
CulinaryUnion226.org / @Culinary226
###