FOR IMMEDIATE RELEASE
Monday, October 1, 2018
Media Contact:
Bethany Khan ▪ BKhan@culinaryunion226.org ▪ (702) 387-7088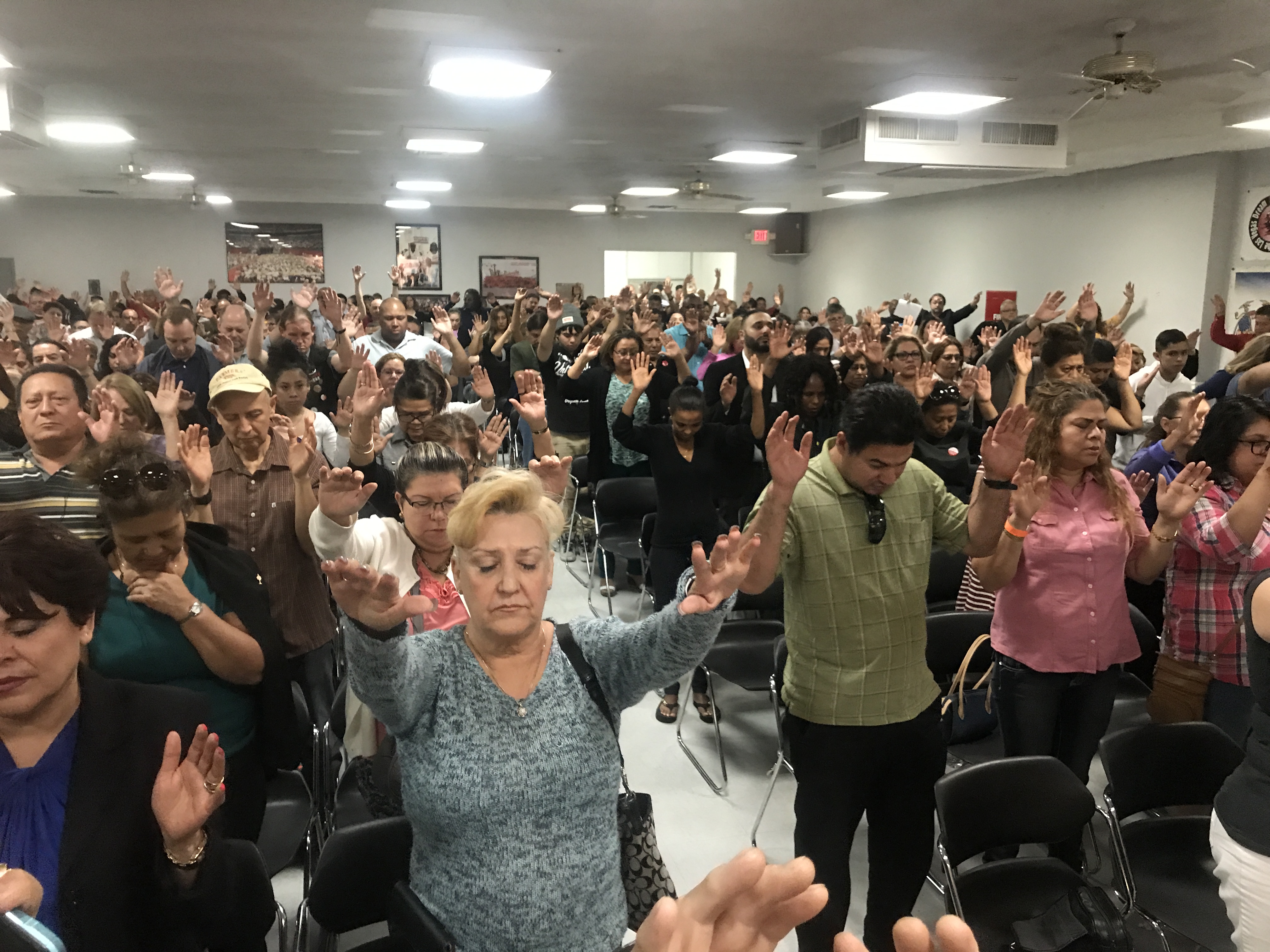 Statement by Geoconda Argüello-Kline, Secretary-Treasurer for the Culinary Union regarding October 1st anniversary:
Our thoughts and prayers continue to be with the victims, survivors, their families, tourists, first responders, and workers affected by the October 1st tragedy.
The Culinary Union represents 4,000 workers at Mandalay Bay and thousands more at McCarran Airport, restaurants, casinos, and hotels surrounding the area. We will continue to work together with the unionized casino resorts to ensure workers are protected at work and safe.
The 143,000 Nevadans who have Culinary Health Fund benefits and are part of the Culinary Union family are encouraged to reach out to Harmony Healthcare - the 24/7 helpline phone number is: 1-800-363-4874. Culinary Union members, to schedule an appointment for free mental health assistance, please call: (702) 251-8000.
We urge you to please make an appointment to donate blood regularly throughout the year, check to see if there is a blood drive near you, and donate blood if you are able.
Nevada is our home and together we are Vegas Strong.
ABOUT THE CULINARY UNION:
Culinary Workers Union Local 226 and Bartenders Union Local 165, Nevada affiliates of UNITE HERE, represent over 57,000 workers in Las Vegas and Reno, including at most of the casino resorts on the Las Vegas Strip and in Downtown Las Vegas. UNITE HERE represents 270,000 workers in gaming, hotel, and food service industries in North America.
The Culinary Union, through the Culinary Health Fund, is one of the largest healthcare consumers in the state. The Culinary Health Fund is sponsored by the Culinary Union and Las Vegas-area employers. It provides health insurance coverage for over 143,000 Nevadans, the Culinary Union's members and their dependents.
The Culinary Union is Nevada's largest immigrant organization with over 57,000 members - a diverse membership that is approximately 55% women and 54% Latino. Members - who work as guest room attendants, bartenders, cocktail and food servers, porters, bellmen, cooks, and kitchen workers - come from 173 countries and speak over 40 different languages. The Culinary Union has been fighting for fair wages, job security, and good health benefits for working men and women in Nevada for 83 years.