FOR IMMEDIATE RELEASE
Monday, January 7, 2019
Media Contact:
Bethany Khan ▪ BKhan@culinaryunion226.org ▪ (702) 387-7088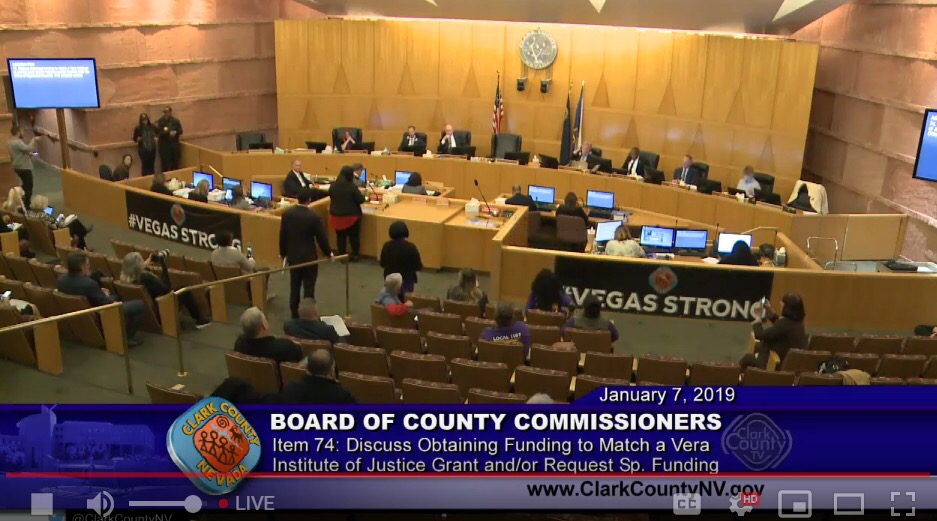 STATEMENT from Geoconda Argüello-Kline regarding funding for deportation defense (County Commission):
The Culinary Union has been fighting for 84 years for good jobs, affordable healthcare, secure retirement, and human rights for all.
The Culinary Union supports the proposal for Clark County to offer resources to provide lawyers for detained immigrants facing deportation, and we hope that the county will be able to join the Safe Cities Network.
The Culinary Union is Nevada's largest immigrant organization with over 60,000 members - a diverse membership that is approximately 55% women and 54% Latinx. Our diversity is representative of the diversity of Las Vegas and of Clark County.
We are concerned that immigrant workers and their families are increasingly targets for arrests, detention, and deportation. We are concerned that immigrants are now targeted even when they have no criminal record, even when they have lived in our Las Vegas for many years, raised families, and helped to build this community.
It's been estimated that in Las Vegas, 75% of people detained by ICE go through Immigration Court alone without representation. This means they don't have a fair chance.
While Culinary Union members have legal status to work in the rigorously regulated gaming industry, we are concerned about workers who have undocumented family members.
We are also worried about the thousands of hardworking people here in Clark Country who are in danger of losing their Temporary Protected Status (TPS) or their DACA protection, and who may become targets for deportation after decades of working legally and paying taxes. If this should happen, we want workers to have access to legal defense.
Standing by our neighbors is the right thing to do, and it also makes good sense. Deporting a working parent makes children more vulnerable. It breaks up and separates family members. It takes income from a family. It takes tax revenue away from our local government.
We hope that Clark County will join the many cities, counties, and states that have built public-private partnerships to provide free legal defense to immigrants who are detained and subject to deportation.