FOR IMMEDIATE RELEASE
Tuesday, December 18, 2018
Media Contact:
Bethany Khan ▪ BKhan@culinaryunion226.org ▪ (702) 387-7088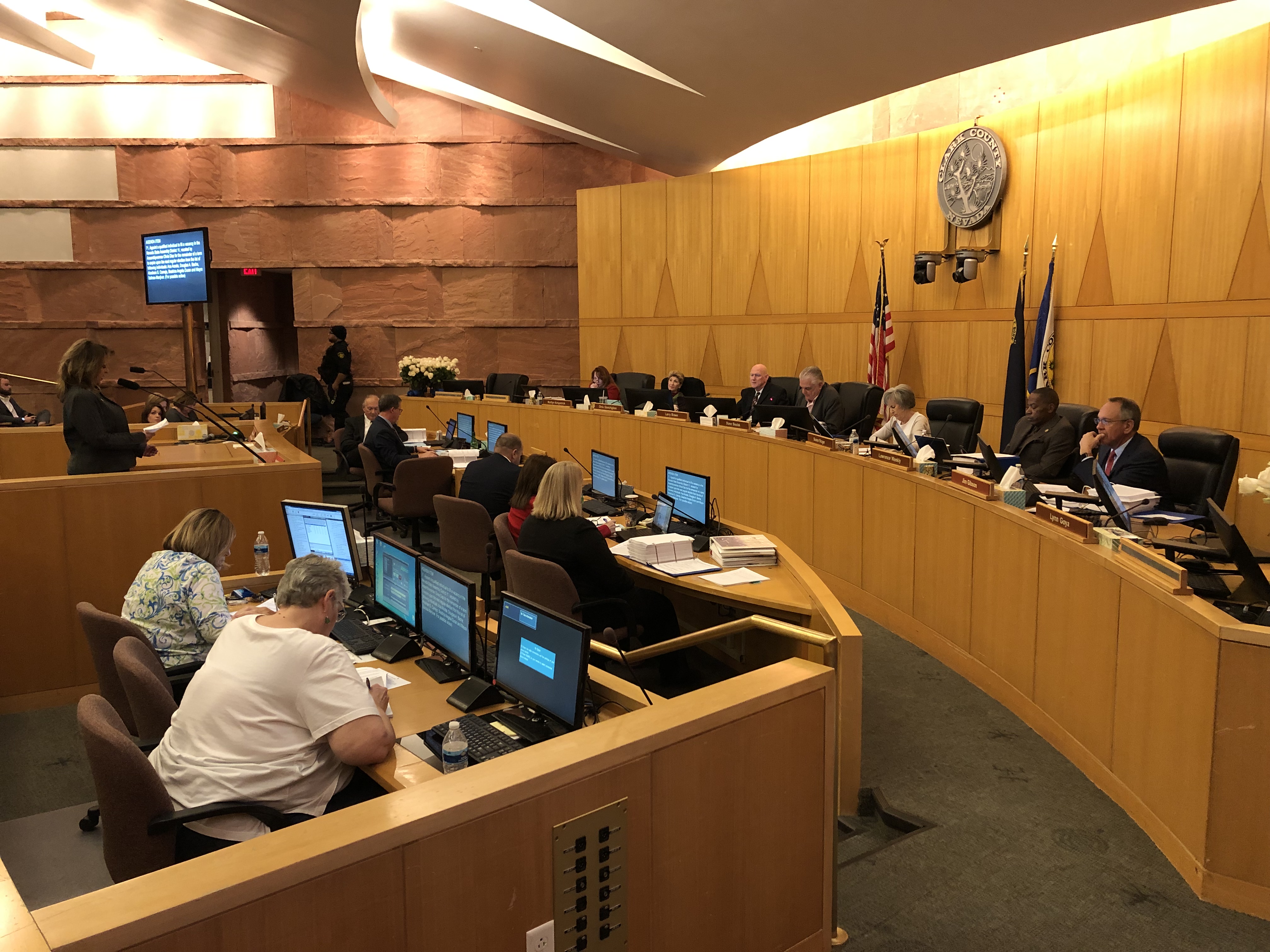 Statement from Geoconda Arguello-Kline, Secretary-Treasurer for the Culinary Union regarding the Assembly District 11 appointment:
Bea Duran has been a fighter for working families for over 20 years.
In 1985, while a food server at Four Queens, Bea helped organize her coworkers to win a strong union contract and unionize her workplace. In 1999, Bea joined the Culinary Union staff where she helped strengthen the power of working families in Las Vegas by organizing workers and developing new worker leaders.
Bea fights every day to represent unionized employees in workplace disputes and ensures that workers' rights are protected. Over the last ten years, the Culinary Grievance Department, which Bea is a part of, has won over $10 million in settlements and lost wages, and that team has helped hundreds of workers, who were unfairly fired, to get their jobs back.
Nevada is a place where workers have a real opportunity to provide for their families and achieve the American Dream. When the workers, who make Las Vegas run, have a voice in the political process and a seat at the table, our entire community benefits.
Bea Duran has been longtime advocate for working families and we know that she will continue the fight for residents of Assembly District 11.
--
ABOUT THE CULINARY UNION:
Culinary Workers Union Local 226 and Bartenders Union Local 165, Nevada affiliates of UNITE HERE, represent over 57,000 workers in Las Vegas and Reno, including at most of the casino resorts on the Las Vegas Strip and in Downtown Las Vegas. UNITE HERE represents 270,000 workers in gaming, hotel, and food service industries in North America.
The Culinary Union, through the Culinary Health Fund, is one of the largest healthcare consumers in the state. The Culinary Health Fund is sponsored by the Culinary Union and Las Vegas-area employers. It provides health insurance coverage for over 143,000 Nevadans, the Culinary Union's members and their dependents.
The Culinary Union is Nevada's largest immigrant organization with over 57,000 members - a diverse membership that is approximately 55% women and 54% Latino. Members - who work as guest room attendants, bartenders, cocktail and food servers, porters, bellmen, cooks, and kitchen workers - come from 173 countries and speak over 40 different languages. The Culinary Union has been fighting for fair wages, job security, and good health benefits for working men and women in Nevada for 83 years.